Ask the Author !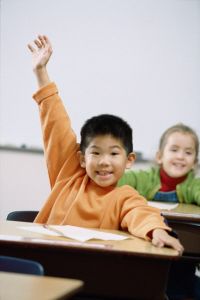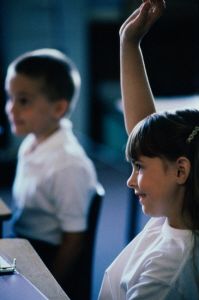 1. Kristen, Where do you get your ideas for your books?

I take a notebook with me and jot down ideas whenever I have them. I get a lot of my ideas from life experiences like the work I did as a military contractor. I get other ideas by watching the news or traveling places and talking to people. I like to reflect on story ideas by going on long walks with my dog. I often think of ideas late at night which can be troublesome because then I stay up late writing when I should be sleeping!

2. What books did you like as a kid?

Curious George, Amelia Bedelia, Where the Wild Things Are, Make Way for Ducklings, Winnie the Pooh, Dr. Seuss, Frog and Toad, Sam, Bangs, and Moonshine, Alice in Wonderland, The Wizard of Oz, Choose Your Own Adventure stories, Ramona Quimby, Harriet the Spy, Anne of Green Gables, Little House on the Prairie, A Wrinkle in Time, Caddie Woodlawn, Island of the Blue Dophins, From the Mixed-Up Files of Mrs. Basil E. Frankweiler, The Chronicles of Narnia, Island of the Blue Dolphins

3. Do you have any kids?

My husband and I have boy-girl twins who are the love of our lives and keep things lively at our house! My daughter and son love music, stories, drawing with crayons, chalk, and markers, do-a-dot paint, going on walks, swinging, riding their bikes, playing on their Kangaroo Climber, going down the slide, visits with their grandparents, trips to the zoo and park, going swimming, and trips to the beach.

4. What are your kids' favorite books?
Go Dog Go!, The Very Hungry Caterpillar, Peter and the Silent Siren, Baby Bugs, Papa and Me, Brown Bear, Brown Bear, What Do You See?, Mother Goose, Clifford, Chizzy's Topsy Tale, Llama Llama Red Pajama, Olivia, All God's Creatures, Moo Baa La La La, Art Dog, Rainbow Sheep, If You Give a Mouse a Cookie, Pitching in For Eubie, Good Night Gorilla, The Magic Violin, Alexander, the Old Town Mouse, Bear's Blue Boat, Tiny Bear's Bible, Richard Scarry's Best Word Book Ever, Milly and the Macy's Parade, Polar Bear, Polar Bear, What Do You Hear?,You are My Miracle, Over in the Meadow, Raindrop Plop!, Frog and Toad, The Napping House Wakes Up

5. Do you have any pets?

We have a rat terrier dog named Lucky and a calico cat named Sasha. They were both stray animals we adopted and now we spoil them rotten and give them lots of love and attention!

6. What are your favorite places?

I love gardens, nature preserves, the beach, the woods, bookstores, big cities, and theaters.

As a Floridian, I love the beach terrain of my state and the warm weather year round. I also enjoy the arts. My favorite date night is going to see musicals at the Tampa Bay Performing Arts Center with my husband. Before moving to Florida we lived in Washington D.C. where we loved to go to Old Town Alexandria, the Natural History Museum, the American History Museum, National Gallery, Sculpture Garden, Wolftrap Outdoor Theater, Capitol Building, Supreme Court, Washington Monument, and Jefferson Memorial. Other U.S. cities we have enjoyed traveling to are Boston, Massachusetts, Bar Harbor, Maine, and New York, New York. As far as international travel, our favorite trip was to India for our friend's wedding in Jamshedpur. While there, we also visited New Delhi, Agra, and Jaipur.

7. What are your hobbies?

Reading, gardening, singing in my church's contemporary choir, going on walks with my kids and dog, swimming, spending time with family and friends, going to the movies with my husband, and going to the theater.